Poetry by John Foulcher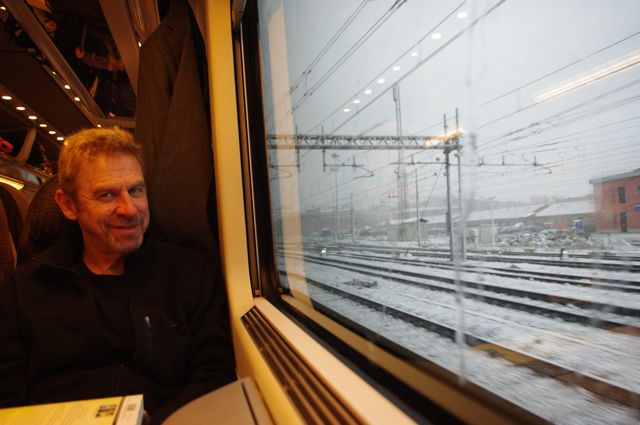 'Simple, direct and convincing, Foulcher's poetry reflects common human experiences — joy in the present, regret for the errors and omissions of the past and faith, mixed with a dash of apprehension, for the future'.
The Oxford Companion to Australian Literature
101 Poems
New in 2016: 101 Poems – the best poems from 9 collections published over 30 years.  Launched by Geoff Page in Canberra in November 2015101 Poems is the first in a new series of selected poems from Pitt Street Poetry which will bring together the best work of Australia's leading poets as collectable, definitive editions.   Foulcher's poetry is the paradigm of the poetry Pitt Street Poetry publishes: thoughtful, superbly crafted, witty, personal and profound. 101 Poems collects work published in nine collections over a thirty year period, from Light Pressure (1982) to The Sunset Assumption (2012).
Voices have pierced the concrete,
they riddle me with memory.
She lies transfigured. I wait
and with my other hand reach up,
touch fingers wriggling from the slab.
Something is whispered. I remember tears, afternoons.
Soon there will be the night air,
the flashes of wind, cameras waiting
with my future. Though I have only this day, this moment.
I have raised my hand from black water,
I have felt the diminishing ripples
lapping at me. I have listened,
I have heard the quiet sentences.
The Sunset Assumption
John Foulcher's most recent collection is The Sunset Assumption (2012)  available as a limited edition hardback, a paperback and an e-book.
Light Pressure
We have also reprinted his first collection Light Pressure (1983) in pocket paperback and ebook formats.
You can buy all these books on line now on this page by simply scrolling down to our internet shopping.
Or you can learn more by visiting his website or his Wikipedia entry.
Or you can read his poetry right now by clicking on the sample poems link below.
__________________________________________________________
__________________________________________________________
Buy John Foulcher's Poetry on line now!
101 Poems 2015
The Sunset Assumption 2012
Light Pressure 1983