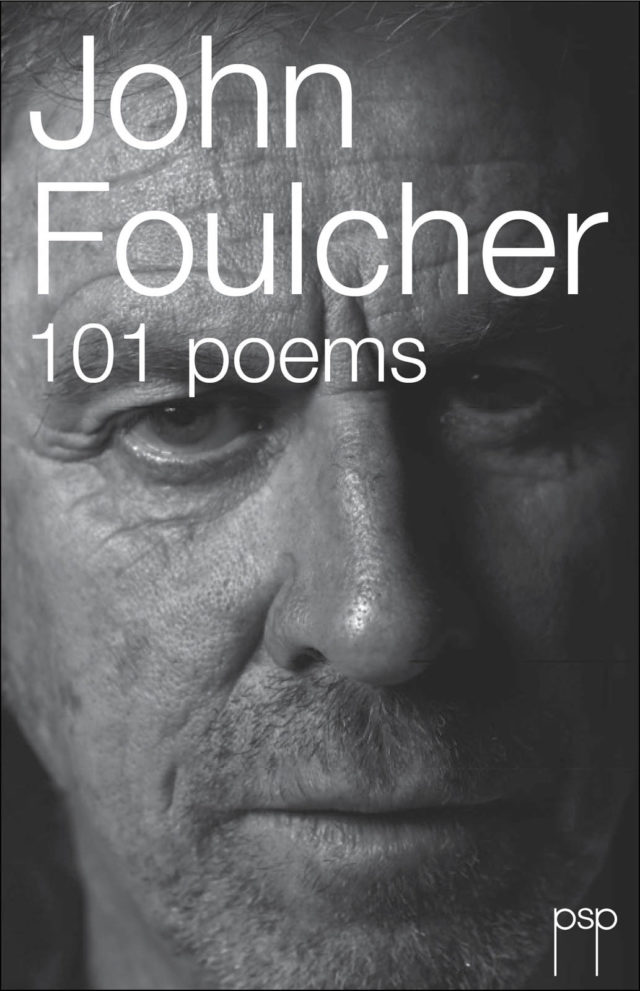 JF 101 Poems (paperback)
Paperback B format 128 x 198 mm. 186 pages. Monochrome cover.
ISBN 978-1-922080-64-6.
Released in 2016: 101 Poems and launched by Geoff Page in Canberra in November 2015, 101 Poems is the first in a new series of selected poems from Pitt Street Poetry which will bring together the best work of Australia's leading poets as collectable, definitive editions.
Foulcher's poetry is the paradigm of the poetry Pitt Street Poetry publishes: thoughtful, superbly crafted, witty, personal and profound. 101 Poems collects work published in nine collections over a thirty year period, from Light Pressure (1982) to The Sunset Assumption (2012).
"Voices have pierced the concrete,
they riddle me with memory.
She lies transfigured. I wait
and with my other hand reach up,
touch fingers wriggling from the slab.
Something is whispered. I remember tears, afternoons.
Soon there will be the night air,
the flashes of wind, cameras waiting
with my future. Though I have only this day, this moment.
I have raised my hand from black water,
I have felt the diminishing ripples
lapping at me. I have listened,
I have heard the quiet sentences."