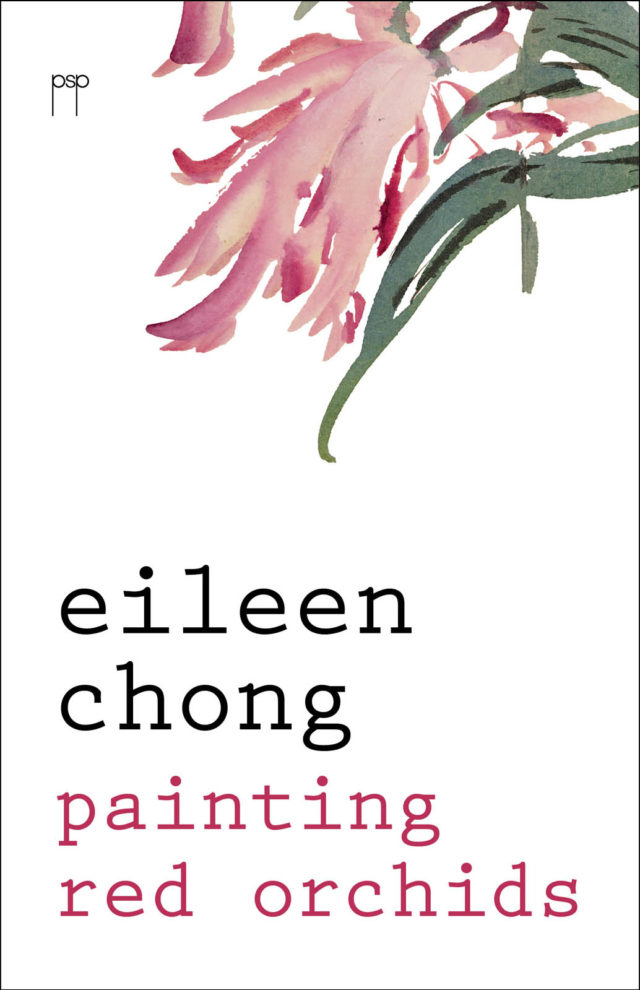 Painting Red Orchids (paperback)
Paperback B format 128 x 198 mm. 72 pages. Full colour cover.
ISBN 978-1-922080-66-0.
Eileen Chong's new collection continues her exploration of the contemplative and the personal within subtly shifting contexts of food, love, history and culture.  Lovers of her poetry will find much that is familiar and much that is new.   Over the three volumes of work represented on this page the reader can map a transition from a precocious apprenticeship to a mature voice, through moments of light and happiness mixed with hints of grief and foreboding.
As always her technical confidence and linguistic sophistication allow her to offer poems which appear simple on the surface, transparent enough to appreciate at a first reading and yet which contain depths and resonances which repay repeated attention and thought.  Through this combination of beauty and depth, Eileen Chong commands a wide and devoted following.
Painting Red Orchids was launched by Anna Kerdijk-Nicholson at Gleebooks in Sydney on Saturday 16th April 2016.  The launch remarks have been published at the Rochford Street Review.