Save the date!
BOOK LAUNCH: 101 POEMS
Sunday, August 28
2.30pm–4.30pm
South Coast Writers Centre, Coledale
Ron Pretty has been writing and publishing poetry for more than 50 years. In that time he has featured in many journals and anthologies, published 15 books and chapbooks and read his poetry in Australia, UK, USA and Europe. From 1973 to 2007 he ran Five Islands Press and published 230 books by Australian poets during that time.
On August 28 he will launch his new and selected collection, called 101 Poems at the South Coast Writers Centre in Coledale on August 28. The book is published by Pitt Street Poetry. It contains a selection of the best poems from his earlier collections, plus a selection of new poems. It will be his last published collection.
Peter Francis will be MC. Entry is free and refreshments will be provided. The RRP for 101 Poems is $32.00, but it will be sold at the launch for $25.00.
I hope to see you there!
Ron Pretty
Ordinary Time by Anthony Lawrence and Audrey Molloy
"I don't know if I can tell you the truth. What if truth were prismatic, everyone looking through fruit-coloured panes?"
So begins a conversation between two people who have never met. Join Anthony Lawrence and Audrey Molloy on a lyrical journey through time and space, exploring themes of impermanence, distance, extinction, friendship and love, through the natural and imagined landscapes of time travel.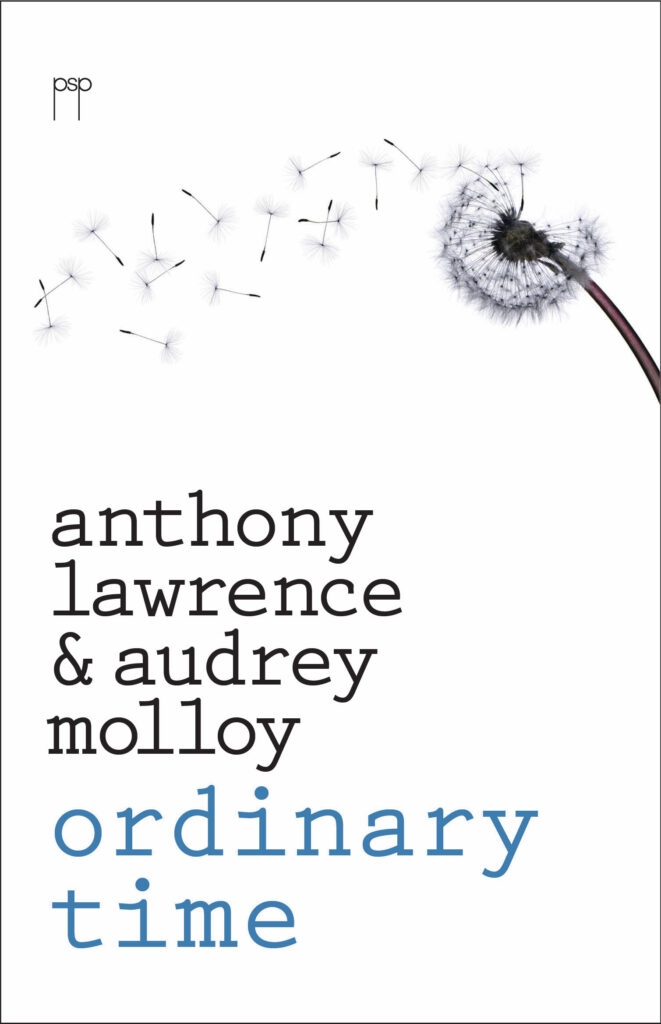 Information about the book launch can be found here