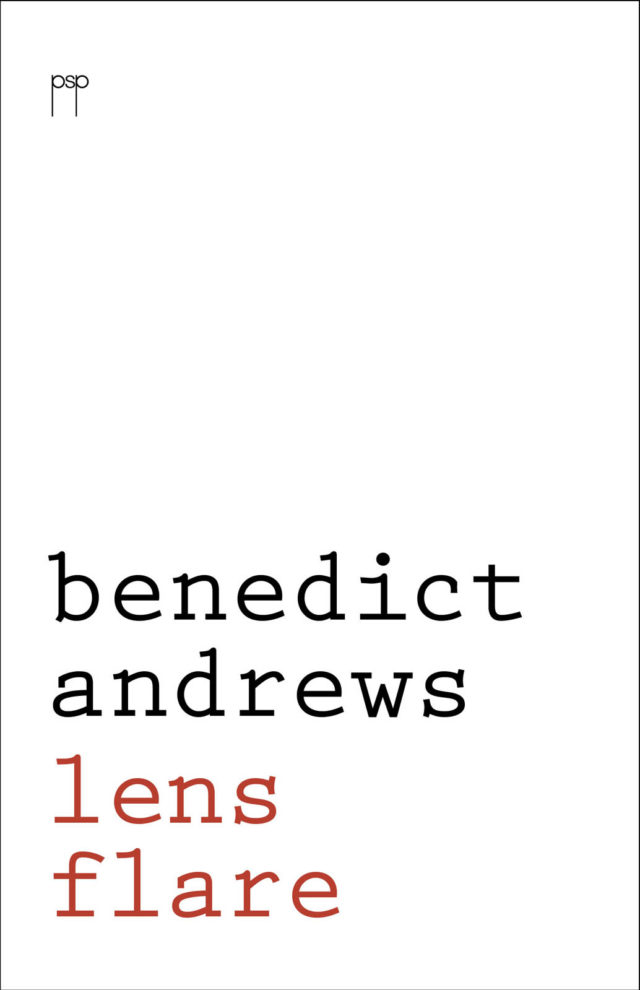 Lens Flare (paperback)
Paperback with French Flaps. B format 128 x 198 mm. 102 pages. Full colour cover.
ISBN 978-1-922080-34-9.
Winner of the 2016 Mary Gilmore Award for the best new poetry collection published in Australia.
The peripatetic life of an international theatre director offers plenty of down time a long way from home.  Benedict Andrews devotes this more often than not to his poetry, which has been unpublished up until now.  Poems about the theatre, about his new home in Iceland and, inevitably, a long suite of louche meditations on hotel rooms.  You will find his first collection Lens Flare a memorable read.